NEIL LOCKWOOD
You Can't Get There From Here
Neil Lockwood performed vocals on "On Air" and "The Time Machine", and he also performed vocals on live dates.
The songs on this collection are ones that Neil wrote and recorded over about a fifteen year period. Some have been recorded by different artists, and this gives the listener the chance to hear Neil's version. The musical styles vary from one song to another but all are quite enjoyable.
Check out "Edge of Forever" for a little Floyd-ish vibe!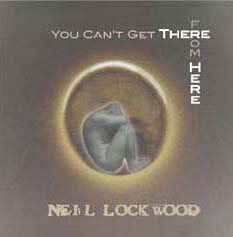 TRACK LIST
You Can't Get There From Here
Crystal Heart

This page, copyright 2009 The Avenue / Avenue Communications.