MILLENIA
Thinking Rock
This album was released in 1997, and is the original recordings that inspired Alan Parsons to work with this band!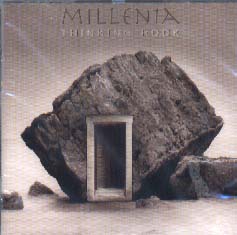 TRACK LIST
1. These Are The Times
2. I Saved The World
3. Steady Life
4. Daylight
5. Twilight At The Rock (inst.)
6. This Town
7. Big City Days (inst.)
8. For Our Children
9. The Ark (inst.)
10. Solid Ground
11. Can You See The Rain
12. Shade of Man

This page, copyright 2001 The Avenue / Avenue Communications.