ALAN PARSONS
The Time Machine
This Alan Parsons album was inspired by HG Wells and the idea of time travel. This version is the US release on Miramar Records.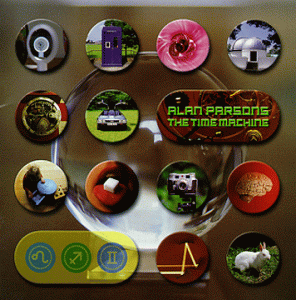 TRACK LIST
1. Time Machine , The (Part 1)
2. Temporalia
3. Out Of The Blue
4. Call Up
5. Ignorance Is Bliss
6. Rubber Universe
7. Call Of The Wild, The
8. No Future In The Past
9. Press Rewind
10. Very Last Time, The
11. Far Ago And Long Away
12. Time Machine, The (Part 2)

This page, copyright 2001 The Avenue / Avenue Communications.