How To Contact Other Fans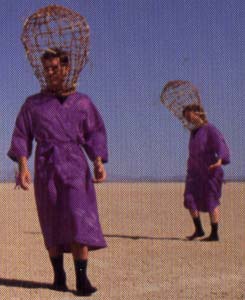 We're often asked by Avenue readers how they can contact, converse with, and meet other fans of Alan Parsons. Here's a few methods:
The Roadkill Internet Mailing List
This English language system is run by Andy Burnett. It's a Majordomo mailing list. For those who aren't familiar with that system, it works on the simple premise of "bouncing" e-mail messages. That is, when anyone sends an e-mail message to a specific e-mail address, that message is then automatically forwarded to the e-mail addresses of all those who subscribe to that list. Sometimes the traffic on this list can get heavy, and some people find it easier to receive the "digest" version. (The digest being a collection of recent e-mail messages). If you would like to subscribe to the list, send a message with the word 'subscribe' in the body, to:
"Paseo De Gracia" Spanish Mailing List
This is just the same as above, but is a Spanish language system run by Antonio Fernandez.
---
Back to The Alan Parsons Fanzone Home Page
Back to The Avenue Online Home Page
This page, copyright 2002 The Avenue / Avenue Communications.