Iconic Phare - 2002 Update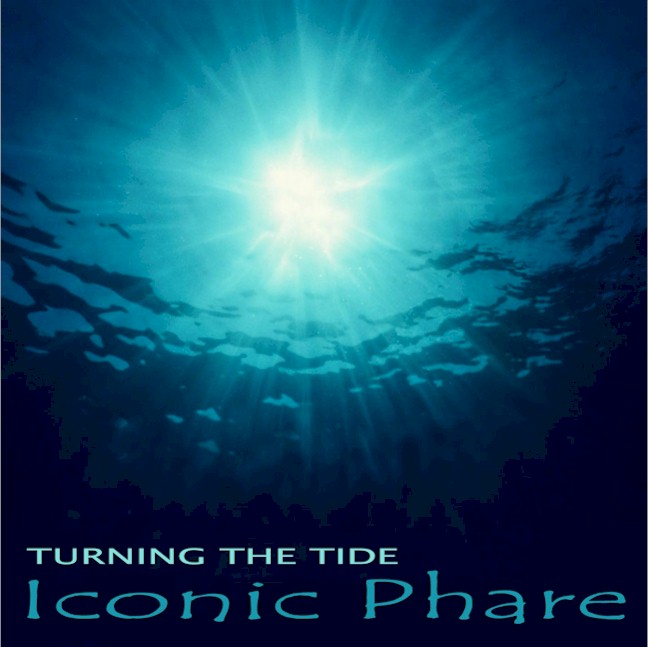 Rock and Roll has without doubt been the operative word for the much talked about Iconic Phare. During the last three years, this grand production rock outfit from the UK has been through hell and high water to get to the point where their latest offering, the album "Turning the Tide", is somewhere close to release.
Picked up by Alan Parsons in 1997, the band have been working on their second album with Alan Parsons as Executive Producer, since 1998. "It's been a really tough road to walk," says Paul D'Acia, the band's co-founder and lead singer. "We seem to have had one problem after another, but a major project album that involves literally hundreds of separate musical parts is never going to be quick to record. Having sat down with Alan to plan the thing, we all agreed that we'd need about 12 months to get the piece recorded and maybe three months for editing, mix down and mastering. We got off to a flying start but realised soon afterwards that the enormous workload Alan was under was going to need consideration. Working a lot by post and email, we managed to sort some of the peripheral production stuff and Alan worked with us at the Carrera Studios and at Abbey Road to record the big sounds."
"By the Summer of 99 we looked like we had a project ready for the market, but then the politics got in the way, and a screw up by our former managers ended in an acrimonious battle that dragged on for months," D'Acia said. "By the time MIDEM at Cannes came around in January 2000 we were only just starting to see the light. By the time we eventually we got it sorted out, it was the middle of 2000. The reception at MIDEM had been fantastic. Russ represented the band at a number of presentations and a dialogue was opened with some of the European labels heavy hitters. Again, things were looking cool when out of the blue came another bunch of lawyers instructed by Richard Dews our former guitarist and co-writer."
D'Acia adds somewhat fatalistically, "I guess it had to happen. Richard had been out of the frame for over three years and we had lost touch completely. Both Russ and I were very disappointed as we'd thought we had parted amicably from Richie, but he feels otherwise".
When asked what issues were at stake, D'Acia is slightly reticent, "For legal reasons, I can't say too much at this time. What I can say is that the final court hearing is in early April and that we hope for an amicable resolution. There's a lot of really crazy stuff and some really heavy things to talk about, but it will have to wait until after the final hearing".
So, has the wait been worth it? Indeed it has. Paul and Russ have taken the strong foundation forged on the "Thinking Rock" album and with the help of Alan Parsons have taken the vision to a new level. There is no doubt that the time taken by Iconic Phare to get to this point is significant, but looking at it another way, many of the bands that have become major names in conceptual and thematic rock have faced similar, even bloodier journeys to the top. The interest generated by Iconic Phare even without a new album available immediately is remarkable: dozens of features on radio, in the music press and on TV, three major European rock labels arm wrestling over who distributes the new album "Turning the Tide", one of the world's greatest conceptual rock artists and producer, Alan Parsons as mentor and patron, and a band line-up that has stayed solid and loyal throughout the whole rocky journey means something!
Paul D'Acia with steely blue eyes fixed adds this: "It's going to happen. We have come too far and at last the legal stuff is getting cleared up. Alan is rooting for us, and the band members have all kept busy and well rehearsed. Despite the lay off, we have stayed tight together, both musically and spiritually. The music press is more interested in us now than they were two years ago. Even the boy band loving girlie soft UK radio stations are starting to play melodic rock and AOR again. Maybe we were meant to wait until now; maybe there's a higher force being exerted".
When finally asked what it is that has kept the band going through all of the turmoil, D'Acia is equally clear, "The music obviously, but also the fans. The patience and loyalty that we have felt from our fans and Alan's has been fantastic - no bull! They have truly made the difference. On behalf of the entire band, I would like to thank them all for the love and friendship they keep sending to us, we are all really grateful. Also, we want to thank Steve Martin from The Avenue for helping to keep the flag flying across the Atlantic and everywhere else pretty much!! Thanks guys!"
---
Back to The Avenue Online Home Page
This page, copyright 2002 The Avenue / Avenue Communications.