1999 Tour T-Shirt #1
Put on one of these and show the world you've got great taste in music!
The front of the shirt has the artwork used on the backdrop that appeared on stage during the 1999 "Time Machine" Tour. The back has the text "Alan Parsons Live Project" and "The Time Machine Tour". Shirt is black. Available in sizes M / L / XL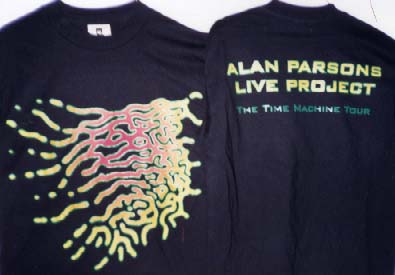 Please don't make a link to this page.
---
This page, copyright 1999 The Avenue / Avenue Communications.