"Eye In The Sky" MUG
Need an eye opener in the morning? Pour your coffee into this!
Mug is a green marble colour. Image is a gold metallic of "Eye In The Sky" cover logo .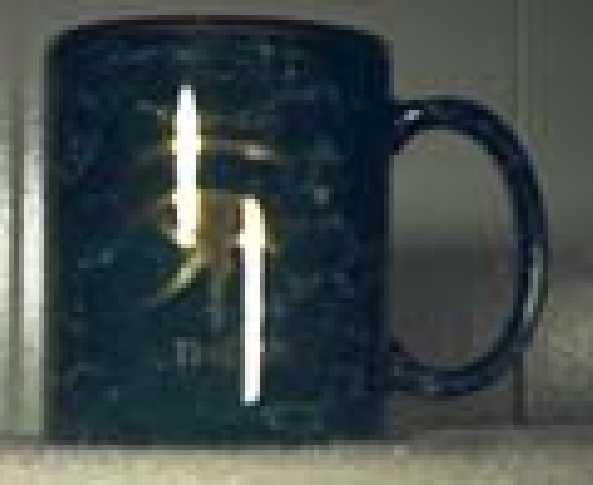 We apologize for the photo. The mug is a very dark green marble. The eye design is a gold metallic (which is why the flash reflects).
Please don't make a link to this page.
---
This page, copyright 1998 The Avenue / Avenue Communications.