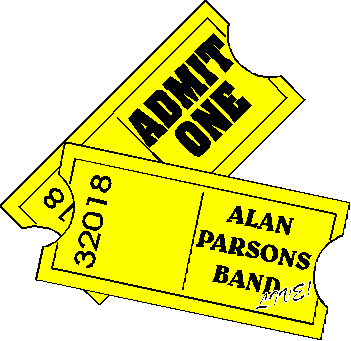 Alan Parsons
Early Tour Dates
Before the first tour, Alan did some festival dates:
OCT 25-27, 1990 Antwerp, BELGIUM Night of the Proms

OCT 14, 1993 Los Angeles, CA The Concert For Bosnia




And later:

MAY 8, 1995 Arnham, HOLLAND The World Liberty Concert



More about these shows in Issue Two and Three of The Avenue. Except the "World Liberty Concert" which is described in issues Four and Five.
---

Back To The Tour Date Menu
This page, copyright 1997 The Avenue / Avenue Communications.