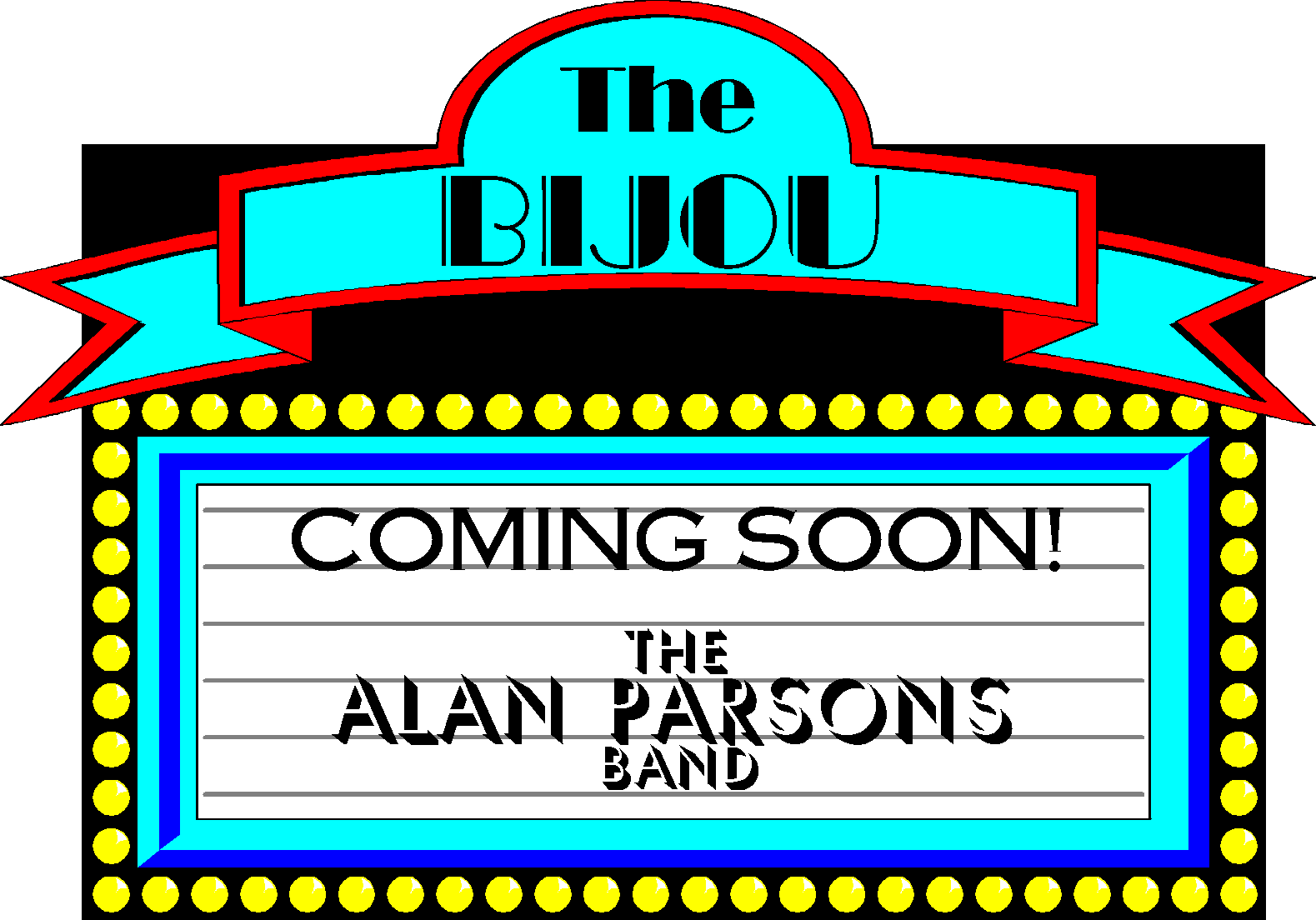 Alan Parsons
TOUR DATES
Current Tour Status
As of January 10, 2016
Upcoming Dates:
ALAN PARSONS LIVE PROJECT
Current dates are listed below.
FEB. 10/16 - Florida TheatreJacksonville, Florida
FEB. 12/16 - Ruth Eckerd HallClearwater, Florida
FEB. 13/16 - Plaza Live OrlandoOrlando, Florida
FEB. 14/16 - Mizner Park Amphitheater Boca Raton, Florida
MAR. 25/16 - Celebrity Theatre Phoenix, Arizona
MAR. 26/16 - The Smith Center Las Vegas, Nevada
MAR. 27/16 - Fox Tucson Theatre Tucson, Arizona
APR. 20/16 - Gran Canaria Arena Las Palmas, SPAIN
APR. 22/16 - Pirámides De Arona Santa Cruz De Tenerife, SPAIN
MAY 6/16 - Stefanie H. Weill Center For The Performing Arts Sheboygan, Wisconsin
MAY 7/16 - Arcada Theatre St. Charles, Illinois
Personnel:
ALAN PARSONS: Guitar, vocal, keyboards, percussion

P.J. OLSSON: Vocals and Guitar

MANNY FOCARAZZO: Keyboards

TOM BROOKS: Keyboards (May/June shows)

DANNY THOMPSON: Drums

GUY EREZ: Bass

ALISTAIR GREENE: Guitar and Vocals

TODD COOPER: Vocals and Sax

DAN TRACEY: Guitar and Vocals
As soon as new dates come available.
---
Past Tour Dates
Early Live Shows / Festival Appearances

1994 Tour of Europe

1995 Live Tour

1996 "On Air" Tour in North America

1997 "On Air" World Tour

1998 "On Air" Tour of Europe / US-Canada Tour with Yes

1999 Festival Dates and "Time Machine" Tour of North America and Europe

2000 "The Time Machine" Tour of Spain / Ultimate Rock Symphony

2001 "Walk Down Abbey Road" Tour / Japan Tour

2002 "Walk Down Abbey Road" Tour

2003 Selected Live Dates

2004 Selected Live Dates

2005 Selected Live Dates

For more tour date archive info, see newer site.
---

This page, copyright 2016 The Avenue / Avenue Communications.