The Alan Parsons Experience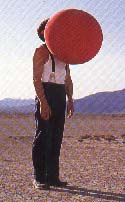 For many fans, the music of Alan Parsons has been the soundtrack to their lives. Through good times and bad times, The Project sound has been part of many great life events.
In this section we invite fans to tell us their story. A story of a great experience related to the music of Alan Parsons.
Call For Stories
At this time we're looking for stories of how you first discovered the music of Alan Parsons. For some, their first experience with Alan Parsons dates back to the seventies, and the days of Tales of Mystery and Imagination. More recently, a new generation of fans has been turned on to the music through their parents. Email your story to the AP Fanzone, and let us know your first experience with the musical world of Alan Parsons. We can't promise to use all sories, but will try and use the best of the bunch.
Current Stories
---
Back to The Alan Parsons Fanzone Home Page
Back to The Avenue Online Home Page
This page, copyright 2005 The Avenue / Avenue Communications.